Amazing long life silicate glass paint!
Antifouling & anticorrosive effect is ensured by ATM shield fat thickness
ATM Shield has 10times large thickness than conventional aerosol spray, no need primer coating by the super bonding effect and protect all material's finishing more than 15years.



All purposes applications:
One time coating only and no more maintenance
No need primer paint and can save money
Excellent antifouling effects, anti-chemicals and heat shocks
● Applicable steel, metal, all kind of plastics, leather, tile, concrete cement,
● It's a human kind inorganic glass coating and applicable on foods trays,
   cooking tools, funitures & instruments.
● 2~30microns precise silica has hard protection on scratches and friction
● No more corrosion & stains and keeping brightness


| | | |
| --- | --- | --- |
| | | |
| Patinated(L) copper plate | Siding tiles | Bricks |
Various industrial applications
Vehicles, ships, trains, solar panel, wind powermill, all metals and
wooden furnitures, shinny stones, roofs and siding walls etc.,

ATM Shield outline

| | | | |
| --- | --- | --- | --- |
| Glass paint | Thickness | Hardness | durability |
| ATM Japan | 0.4~0.6μm (wipe up) | 8H | 5 years |
| ATM Smart | 5~10μm | 8H | 15 years |
| ATM Armor | 30μm | 5H | 30 years |
*Hardness is examined by JIS standard pencil carbon hardness and not by Mohs hardness

Charactor: VOC free, one(1) or Three(3) liquids type non organic paint
Physical benefit: Water/oil repellency, anti abrasion、transparency、brightness、
non-combustibility, anti-graffiti, anti bill poster
Chemical benefit: Anti air pollution, anti chemical agent, anti rust/corrosion、
Heat resistance: Durable 20hrs on 250C
Strage allowance: 6months since delivery, sealed keeping at less 25C ambient temp.

Prestige Car solution
ATM Japan Nano slica 1layer is more stronger than fluorine 4layers 9H.
Detailing as per instruction manual

Body、alloy wheels,lens, headlights by ATM Japan

Marine and Coastal architects

| | |
| --- | --- |
| | |
| Hull & Bridge ( ATM Armor) | Deck (ATM Smart) |
Infrastructuer architect exteriors
ATM Armor for anti corrosion and brine damages

| | | |
| --- | --- | --- |
| | | |
| Concrete structure | Steel bridge | Solor Mill |


Amazing Cost Performance
ATM Shield Vs conventional antifouling paint
Save paint materials and labor cost
☆ATM Shield max coverage is abt 10times larger
☆ATM Shield is only 1 time overlap layer as finished.
☆No neccessary Primer coat - save cost and save extra labor
Architecture 
comparison cost/㎡
ATM Armor
Conventional paint
Anti rust solution
(Steel or metal )

as necessary
ATM anti rust
as necessary
1st layer
(as non permeation)
20g (30μm)
abt. 200g
painting labor
light duty
heavy duty
dry time
abt. half hour
abt. 6 hours
2nd layer painting
no need
abt. 200g
painting labor
no need
2 layers
double cost
dry time
no need
abt. 6 hours
| | |
| --- | --- |
| Save paint cost | 1/3-4 times |
| Save labor cost | 1/3-4 times |
| Drying time saving | 30 minutes |

For wood works
Never block timber's breathability and enhanced wood preservation & termitic measure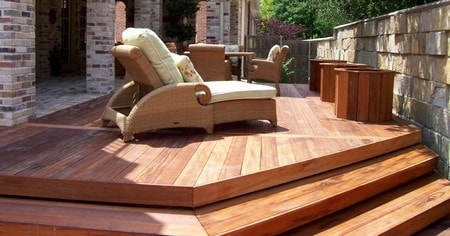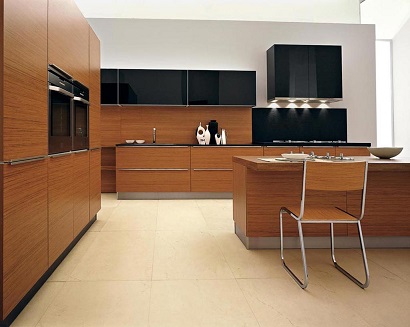 For water stains, cooking oil, molds protection

| | | |
| --- | --- | --- |
| | | |
| Water stains | oil spot measure | mold damages |
  ATM Shield feature & application
Color: Transparent
ATM Japan
One(1) layer enough
Transparent single liquid,Hardness: 8H
Finishing: sponge and wipping cloth
Good for prestige car
Super shiny, repellency tough on water spots & brake dusts

5years durablity
For Body panels, rims,Lens, Headlights & grilles
Toyota black 202 and second grade painting is required
profession coating technics
ATM Smart
Transparent single liquid,Hardness: 8H
Finishing: roller or spray
Floor/Interior application
Heavy walking durablity
Super abrasion & antifouling
Non slip effect even on sliperry granites

15Years durability
For flooring, indoor walls and furnitures
ATM Armor
Antifouling by hydrophilic effect
Transparency 3 liquid mixture type. Hardness: 5H
Finishing: roller or spray
Outdoor application
Self cleaning & self healing effect

30years Weatherability
Infrastructure, architecture and ships, solor power station for avoiding brine damage.
Handling precaution
◎No application for fluorine and tefron coating materials
◎Before painting, to be clean up stains, scales, deposites, smoke tars, molds and any fouling materials
◎Dont use at wet and high level humid location and (Humidity allowance: Max 70%) unless ATM Shield transparency shall be gone and become cloudy.
◎No neccessary any primer paint and you can save large labor cost.
Coating practice: Large size area should be spray coating and small sizes are OK for textured sponge roller and brushes but take care re-coat time allowance is limited.

Note: ATM Japan's vehicle coating works is recommended as first sponge wiping and finished polishing works by wring micro fibre cloth and never for dry cloth .

ATM Shield application
Model
ATM Japan
ATM Smart
ATM Armor
Composition
1 liquid
1 liquid
3 liquids
Feature
Super repellency
repellency
Hydrophllic
Color
Transparent
Transparent
Transparent
Standard thickness
0.4~0.6μm
5-10 μm
30μm
Approx coverage
(as non permeation)
300sqm/L
50sqm/L
30sqm/Kg
Finishing
Wipping &
※polishing
Roller/Spray
do
Air gun
-
Nozzle: 0.8-1.3mmФ
Pressure:0.2~0.3MPa
do
Forced drying
-
80℃x 20min
do
Practical drying time
-
20℃ x 30min
do
Complete dry time
-
20℃ x 2Hrs
do
※Wipe up cloth: Must be 3M wiping cloth #5000 equivalent